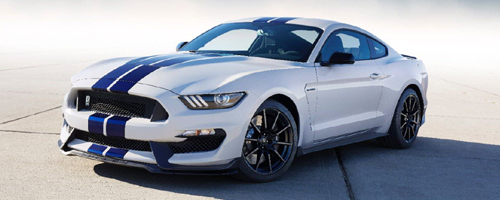 No one does not love a pretty sports car, the impeccable aerodynamics, tire grip, looks, and curb weight make it luxurious and expensive. If you are a sports car owner and consider relocating to your new home then hire one of the best moving companies NYC to make your relocation successful.

But when it comes to relocating your sports car, you may get more worried. Chances are you can't afford to damage it or even have a single scratch on it during the transition. Right? If yes, then prepare it in the right manner before the transition. If you are looking for the tips on how to prepare it then check out these: 

Take it to the mechanic

Make sure that there are no fluid leaks present. The brakes of the car are working properly. Be sure the tires are also good in condition and are properly inflated. A mechanic can check everything properly and if one finds a problem, they will fix it at the same time. In case the mechanic finds some major problems and the one can't fix them in that time then report the problems to the car moving company. 

Wash it thoroughly

If there is dust and grime present on it then it will even hide the scratches so before you hand over to it someone else's hands, be sure you wash it thoroughly. This helps you to know if any of the damage is caused by the shippers. Also, you don't have to wash it from the outside only, give a good wash to the inside.

After cleaning it, you should take a few pictures of the interior and exterior of the sports car. This can be very useful later if anything wrong happens or damage occurs during transportation. 

Remove all the personal stuff 

When you have had a car for a long time, you tend to accumulate a lot of stuff in it. People consider their car as their second home. But this is time to remove all the items present inside it. Even when your vehicle is insured during transportation still the items present inside it are not and a moving company is not liable for the stuff present inside. 

Don't fuel up 

You should not fuel up the tank. If you do so then you have to pay extra to the shippers for the extra weight. Though it should be in operable condition so it is recommended you have ¼ of the fuel in the tank. 

Protect your car with an enclosed transportation mode 

When you choose to ship it through ground transportation then the enclosed mode of shipping is good. Though it is an expensive way but is worth the expenses you have to spend on your sports car. Sports cars are luxurious therefore ensuring proper safety of these when on the road. It will protect your vehicle from any kind of road debris. 

Secure the removable parts 

Cars have movable parts such as sunroof, roof rack crossbar, and so on. They can drop off during transition and can lead to damage therefore securing them ahead of transportation is important. If there are any removable custom pieces attached then take these off before transport. Consider removing the antenna, spoilers, fog lights, and so on. 

Give spare keys

You should hand over the spare keys to the mover and if there are any special features present in your sports car then let them know in advance. Also, disable the alarm else it can become very irritating for the shippers. Alarms can also drain the battery and could become a cause behind the delay in the delivery. 

Lock it

When it is loaded into the moving truck then be sure you lock it because now there is no need to access the interior of it. This will easily eliminate the possibility of the vehicle being opened up as you lock these in advance. This also reduces the risk of any kind of theft when in transportation.  

Wrapping it all up!!!

Preparing your sports car for transition is very important for its safe delivery of it. Though movers will handle the transportation by themselves but preparation is your responsibility. The above guide will help you in preparing it in a good manner.